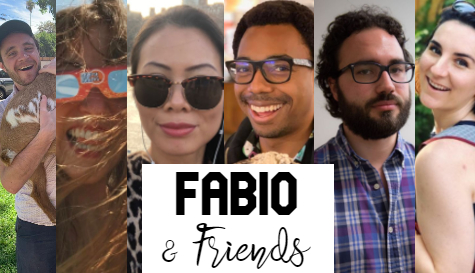 About the Show
Fabio and Friends is an indie improv showcase!
Fabio is a kooky, witty improv group inspired by the radiant looks of the world's top romance novel model. Come join them as they perform alongside a rotating cast of improv groups!
THIS SHOW FEATURING:
FABIO (https://www.facebook.com/FabioImprov) Carly Reyes Erin Pearlman Philip Wiles Xavier Curry
Big Brad Improv (https://www.facebook.com/bigbradimprov) Erin Goldbaum Ari Brenner Diane Hoffman Anees Benferhat Vincent Byrne
GREEN! Alex Stene Steve Ling Roslyn Seale Tim Layman Henry Seifter Julia Meinwald
Please note: All patrons must show proof of vaccination upon arriving at the theater.


Magnet Theater
254 West 29th St.
New York
NY
10001