Kornfeld & Andrews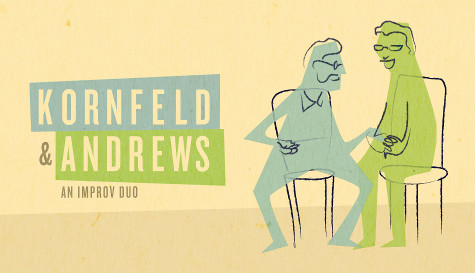 About the Show
Seasoned performers, longtime instructors, and all-around swell guys Rick Andrews and Louis Kornfeld combine their improv powers for a longform show that's as honest as it is hilarious. With a patient, nuanced style, they create a textured world filled with characters that will make you laugh and move you all at the same time. It's comedy. It's theater. It's a performance you won't soon forget.
Please note: All patrons must show proof of vaccination upon arriving at the theater.


Magnet Theater
254 West 29th St.
New York
NY
10001
Tickets
Magnet students can claim available tickets using their valid student ID in person at the theater.
Performers