(Virtual) Megawatt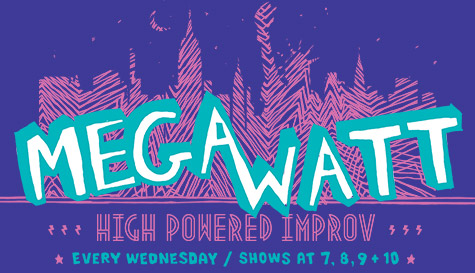 About the Show
During the temporary shutdown, Magnet is going digital! This show will be livestreamed via Twitch. To watch this show, you don't need to download anything or have an account. All you have to do is follow this link: https://www.twitch.tv/themagnettheater/
Anyone can watch this show. If you'd like to purchase a ticket (or two, or ten, go nuts!) to support the the theater during the shutdown, please do so by clicking "Buy Ticket" below.
Each week, our hand-picked ensembles converge on the Magnet stage for a full night of high-powered long form. Each group brings its unique style to some of the greatest improv forms, from Harolds to monoscenes and everything in between. Check it out every Wednesday night and see what your faves are up to!


Magnet Theater
254 West 29th St.
New York
NY
10001
Tickets
Magnet students can claim available tickets using their valid student ID in person at the theater.
(Virtual) Megawatt
Wed Apr 28th, 2021, 8:00pm - $12