Red Shirts and RSVP: A Digital Space Party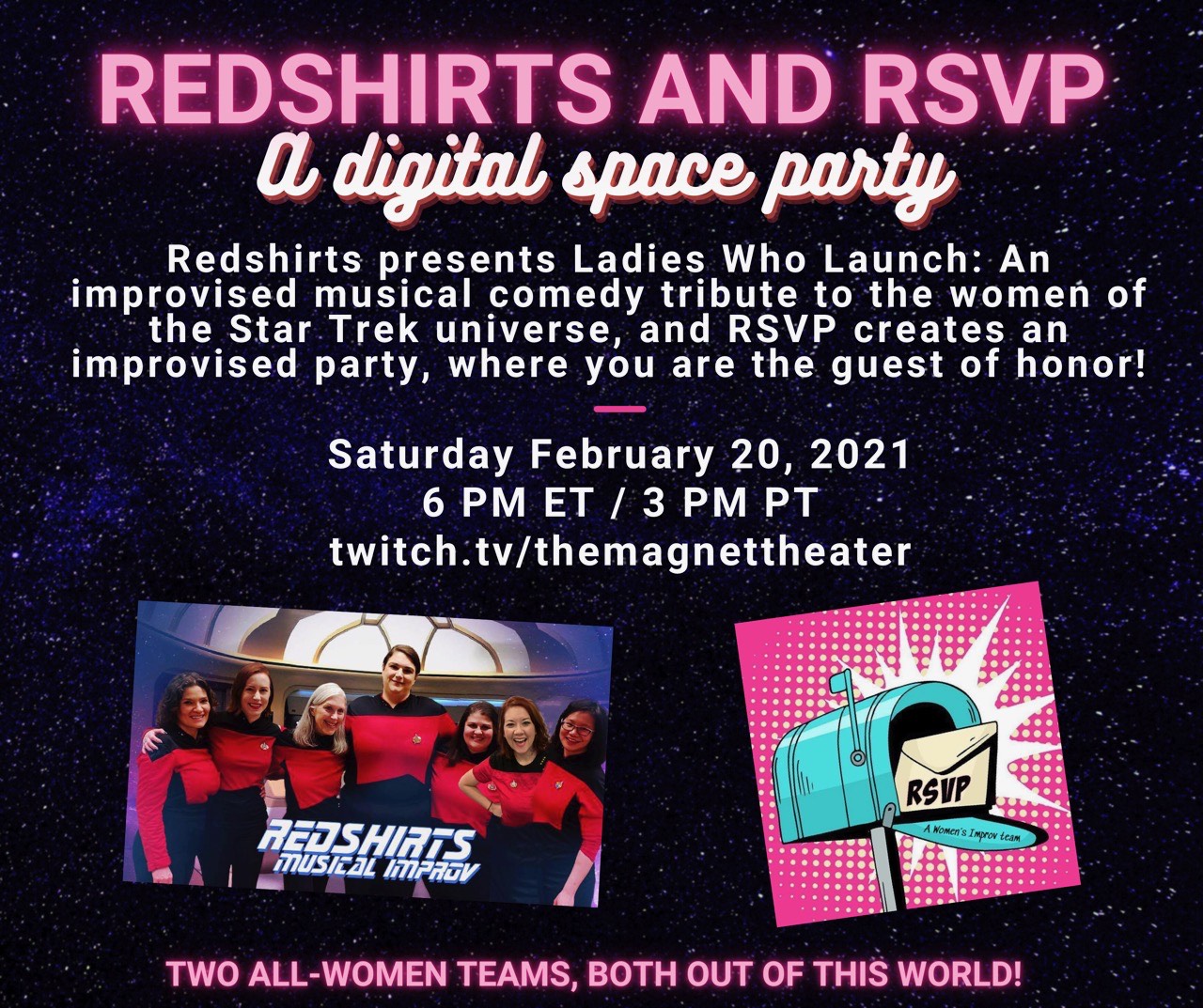 About the Show
Two all-women-identified teams, both out of this world!
Join Redshirts for Ladies Who Launch: An improvised musical comedy tribute to the women of the Star Trek universe. Plus: An exclusive improvised party with the ladies of RSVP — where you are the guest of honor!
Redshirts is Catherine Wing, Heather Jewels Booth, Julia Lunetta, Melissa Parker Caron, Nicole Edine, Sloane Miller, and Susan O'Doherty
RSVP is Melissa Parker Caron, Courtney Lamendola, Sarah Doneghy, Emily Klopfer, Emily Lowinger, Sarah Schultz, Amanda Stafford, Michelle Drozdick, and Sarah Kim


Magnet Theater
254 West 29th St.
New York
NY
10001