(Virtual) Everyone Is Sad: A Stand-Up Show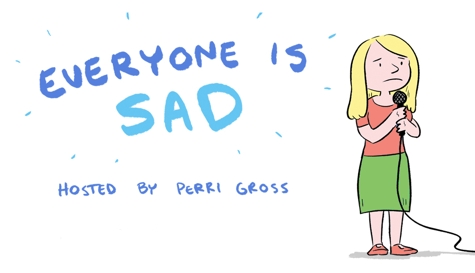 About the Show
During the temporary shutdown, Magnet is going digital! This show will be livestreamed via Twitch. To watch this show, you don't need to download anything or have an account. All you have to do is follow this link: https://www.twitch.tv/themagnettheater/
Anyone can watch this show. If you'd like to purchase a ticket (or two, or ten, go nuts!) to support the the theater during the shutdown, please do so by clicking "Buy Ticket" below.
"Everyone Is Sad" is a stand-up show for comedic performers who are relatively new to stand-up. These performers may appear happy doing improv, sketch, and musical improv--but they are all very tormented and sad and want to stand alone on stage.
The host, Perri Gross, has been sad for over 6 years doing stand-up and improv in various stages and basements in NYC. She is a writer for Reductress, The Higgs Weldon, and is also a performer at the Magnet Theater. She has cried on every street corner in Manhattan.


Magnet Theater
254 West 29th St.
New York
NY
10001