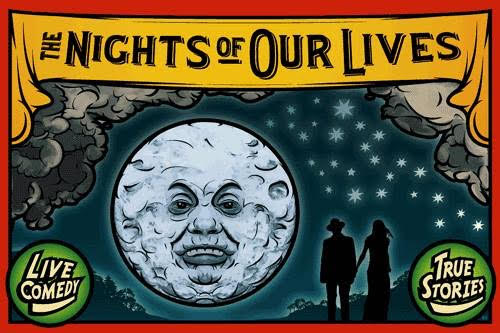 About the Show
The Nights of Our Lives is New York's second longest-running storytelling show (Ed.'s Note: probably, this ain't an exact science). Each month we gather this city's most electrifying storytellers and we have them share a true story based on that month's theme. You'll laugh. You'll cry. You'll clutch your pearls in shame and disgust. And hopefully, you'll come again.
This month's theme is Nightmares.
Hosted by David Martin
Storytellers: Adam Wade (Live at the Magnet, The Moth); Julia Whitehouse (Storytelling Happy Hour); Matt Dennie (Higgins)


Magnet Theater
254 West 29th St.
New York
NY
10001
Performers