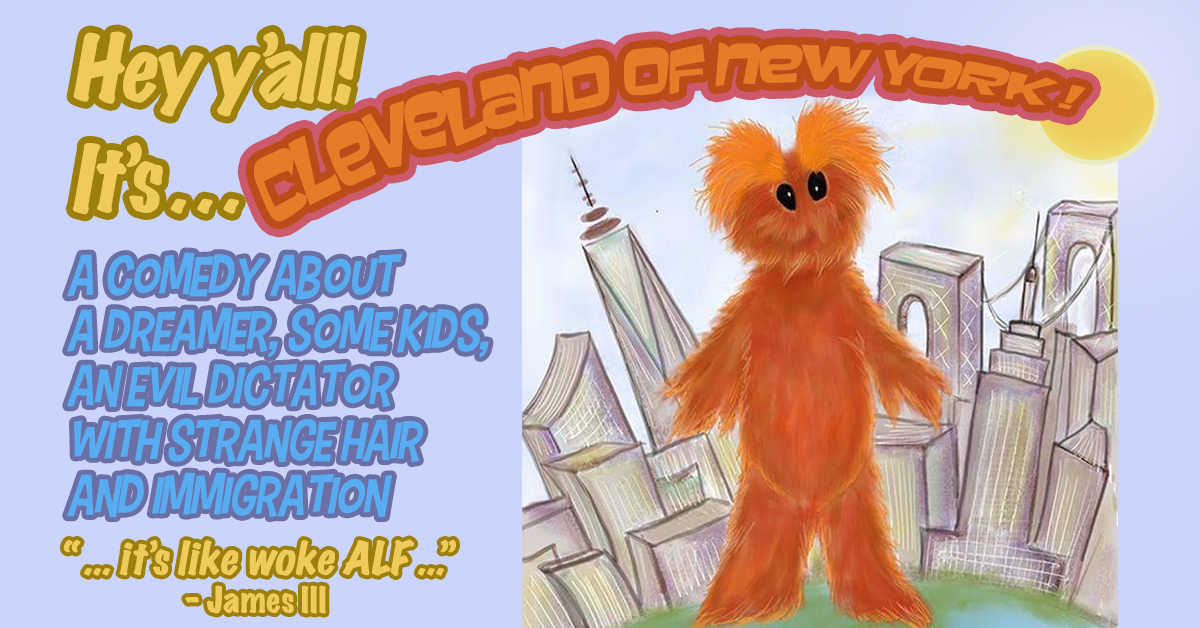 About the Show
About the Story!
Cleveland, a being originally from outer space who grew up in the United States, lives in New York City and teaches English to young immigrant children. The President orders the arrests of all aliens in the country, sweeping Cleveland and students into our immigration system, where they face challenges, heart aches, find laughter and do their best to keep hope in their hearts.
About The Show!
Cleveland of New York is a satire with purpose, a live theatrical experience combining sketch comedy, live hand puppetry, and more to tell a story about the troubles immigrant children face living in the United States. We're asking everyone who attends to support the Safe Passage Project, a registered 501(c)(3) that provides legal aid for immigrant children in New York.
Learn more at thehelpmachine.com/cleveland
Visit SafePassageProject.org to donate!


Magnet Theater
254 West 29th St.
New York
NY
10001