The Honey Improv Festival Hour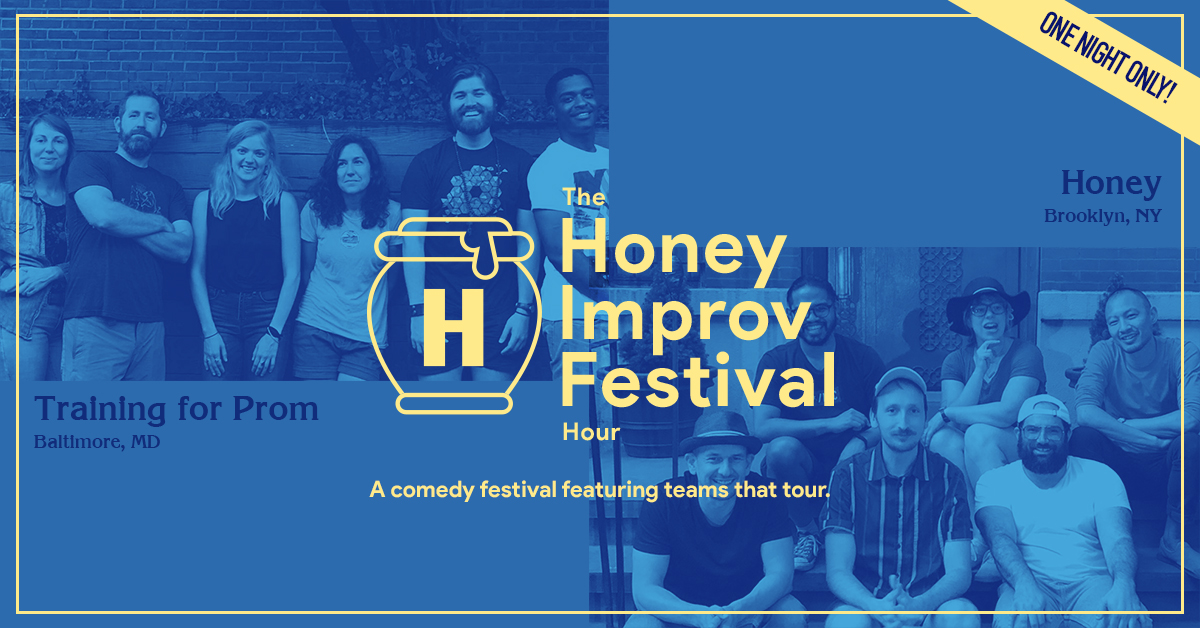 About the Show
The Honey Improv Festival Hour, is a one-night-only comedy show showcasing veteran teams that have performed in various festivals around the nation. Whether you're from out-of-town or a local, you will be introduced to something new, different and definitely funny.
Featuring…
TRAINING FOR PROM (Baltimore, MD) Training for Prom performs longform improv that combines whimsy with emotional connection to bring you along for a ride that flips reality through the looking glass. They have performed in the Providence Improv Fest, Big Pond Improv Fest, the New York City Improv Festival, as well as the Baltimore Improv Festival. link: https://www.bigimprov.org/training-for-prom.html
HONEY (Brooklyn, NY) Honey is five friends from Brooklyn who's energetic playfulness on stage will delight both new-to-improv audiences and the most jaded grizzled improv vets. They have recently played the District Improv Festival, Steelstacks Improv Comedy Festival, and the Seattle Festival of Improv. link: https://www.honeyimprov.com/video
And more guests to be announced!


Magnet Theater
254 West 29th St.
New York
NY
10001