The Director Series: Spoilers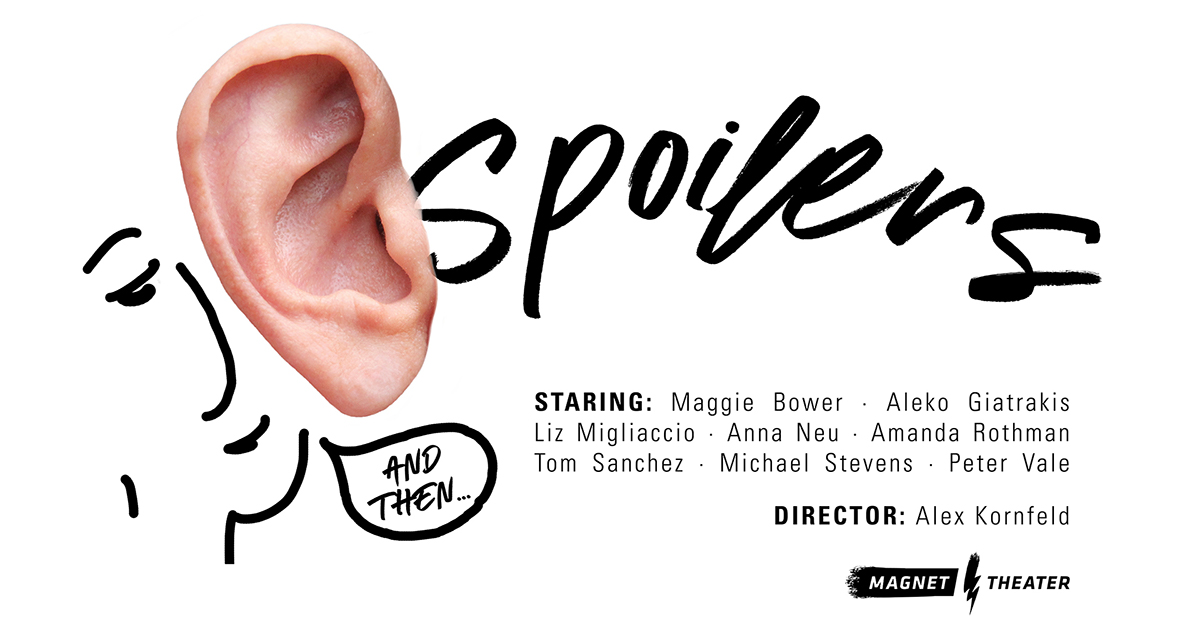 About the Show
So you haven't read the book, and faking your way through your book club roundtable is NOT an option! Don't worry chum, the cast of Spoilers has you covered! Armed with nothing but an audience suggestion and an Amazon blurb, we will act out the entire book before your very eyes. Better than CliffsNotes!
Directed by: Alex Kornfeld


Magnet Theater
254 West 29th St.
New York
NY
10001
Tickets
Magnet students can claim available tickets using their valid student ID in person at the theater.
The Director Series: Spoilers
Thu May 23rd, 2019, 10:00pm - $7
The Director Series: Spoilers
Thu May 30th, 2019, 10:00pm - $7