The Nights of Our Lives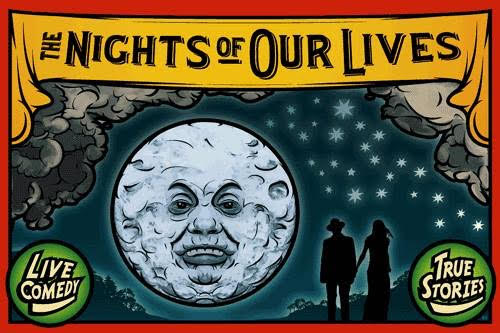 About the Show
The Nights of Our Lives is New York's second longest-running storytelling show (Ed.'s Note: probably, this ain't an exact science). Each month we gather this city's most electrifying storytellers and we have them share a true story based on that month's theme. You'll laugh. You'll cry. You'll clutch your pearls in shame and disgust. And hopefully, you'll come again.
Theme: Beginnings
Storytellers:
Adam Wade (Human Comedy album)
Mike Kelton (MTV, Beyond podcast)
Matt Dennie (UCB's Higgins: The Instagram Show)


Magnet Theater
254 West 29th St.
New York
NY
10001
Performers