Hansbury & Slack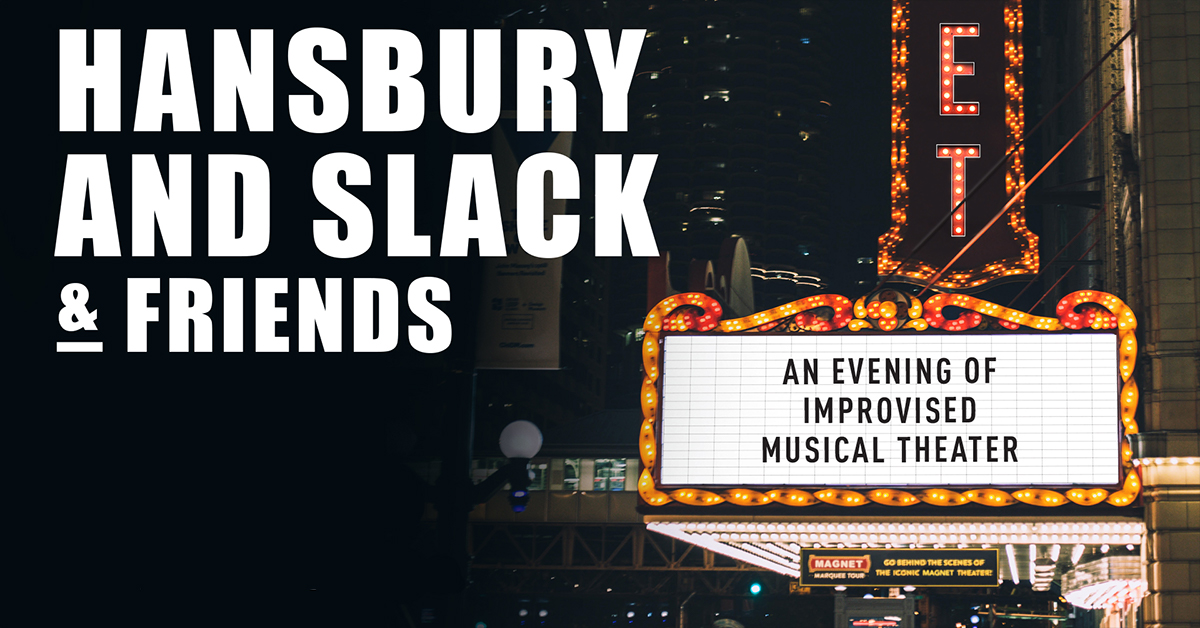 About the Show
Hansbury and Slack: Based on a suggestion from the audience, Beth Slack (trained opera singer) and Brian Hansbury (sang with Meatloaf one time) improvise scenes into songs and look to dig a little bit deeper into the relationship between two people. They explore the real deal stuff of life with songs and heart and mirth throughout.
The night will also feature some of their talented friends from the musical improv community!
This month´s special guest: Xplod!


Magnet Theater
254 West 29th St.
New York
NY
10001
Performers