Sisters Three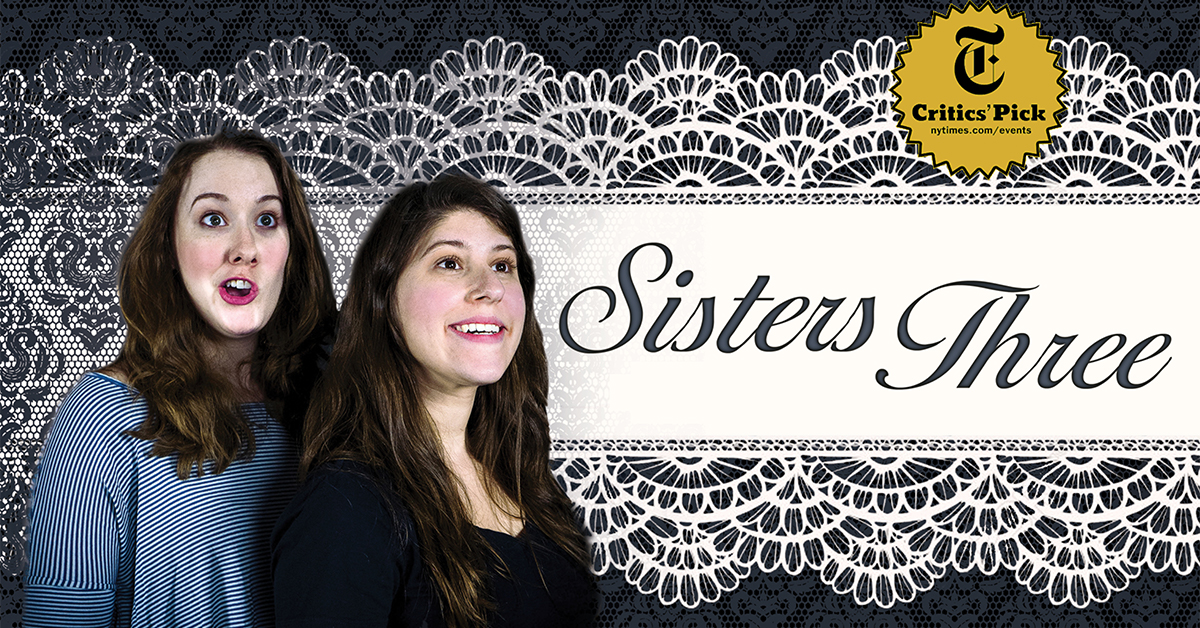 About the Show
Written entirely through improvisation at the Magnet Theater, Sisters Three is a fast paced, multi-character comedy about a family's reluctant reunion. Without sets or costumes to hold them back, two actors seamlessly intertwine over thirty distinct characters into a heartfelt rollercoaster ride of dysfunction, redemption and baby pumas.
Written by Elana Fishbein, Peter McNerney & Elena Skopetos
Directed by Peter McNerney
PRESS:
★ The New York Times - Critic's Pick
"Elana Fishbein and Elena Skopetos play many characters in this joke-filled play about an eclectic family reunion for three adult sisters with a complicated back story. Written by Ms. Fishbein, Ms. Skopetos and the show's director, Peter McNerney, the incredible pace of the play is matched by the fantastic performances of its two leads." — Elise Czajkowski


Magnet Theater
254 West 29th St.
New York
NY
10001
Performers