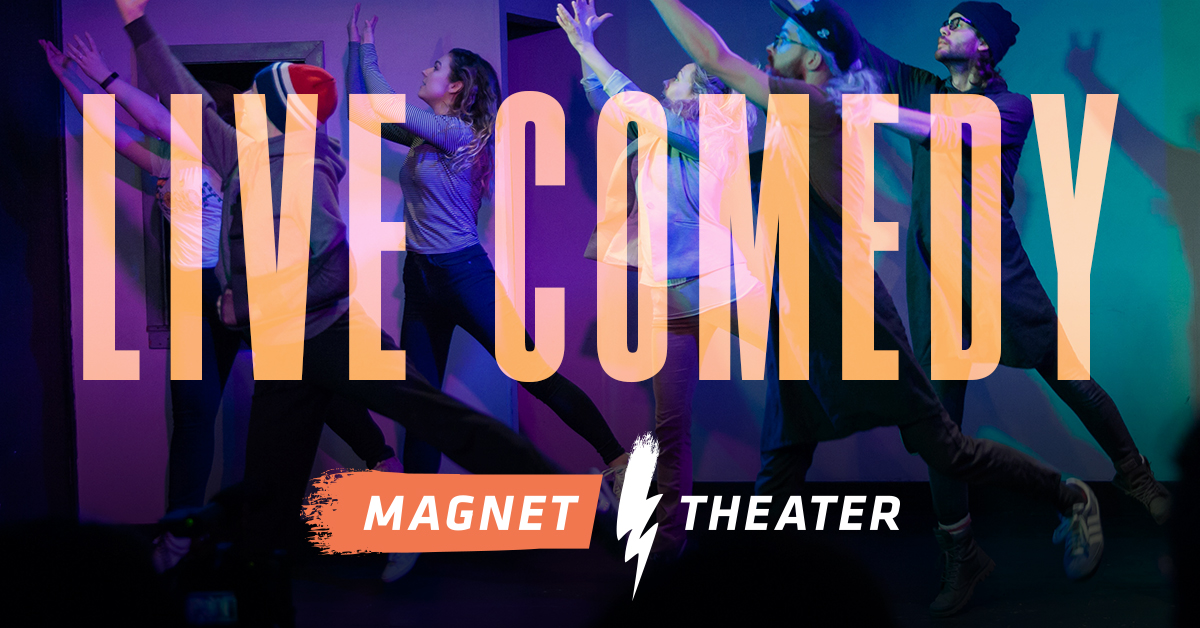 About the Show
We've put together a showcase of the funniest and most attractive sketch performers in New York City. Nay, the world! They'll be performing their best sketches and giving you the best laughs.
This **FREE** late-night show features a veritable Megazord of sketch comedy talents, including:
CHRISSIE GRUEBEL (Improv Everywhere, The Friday Night Sh*w, UCB's Maude Night)
DEVIN O'NEILL (Fringe NYC, The Cast, UCB's Door to Door Comedian)
LANEE' SANDERS (The Nitro Girls, Good At Sports)
MICHAEL DELISLE (Funny or Die, Nick at Nite, UCB's Maude Night)
MICHAEL STEVENS (Gary From HR, Good At Sports)
WOODY FU (Edinburgh Fringe, Boom! Chicago, Warm Blooded, UCB's Maude Night)
Come on out for an incredible sketch comedy event that you won't want to miss. Did we mention how attractive everyone is?
Because this is a free show, you can't reserve seats ahead of time, but you *can* get to theater early to ensure you have a seat!
Directed by Christopher Hastings


Magnet Theater
254 West 29th St.
New York
NY
10001
Director