The Magnet Comedy Film Festival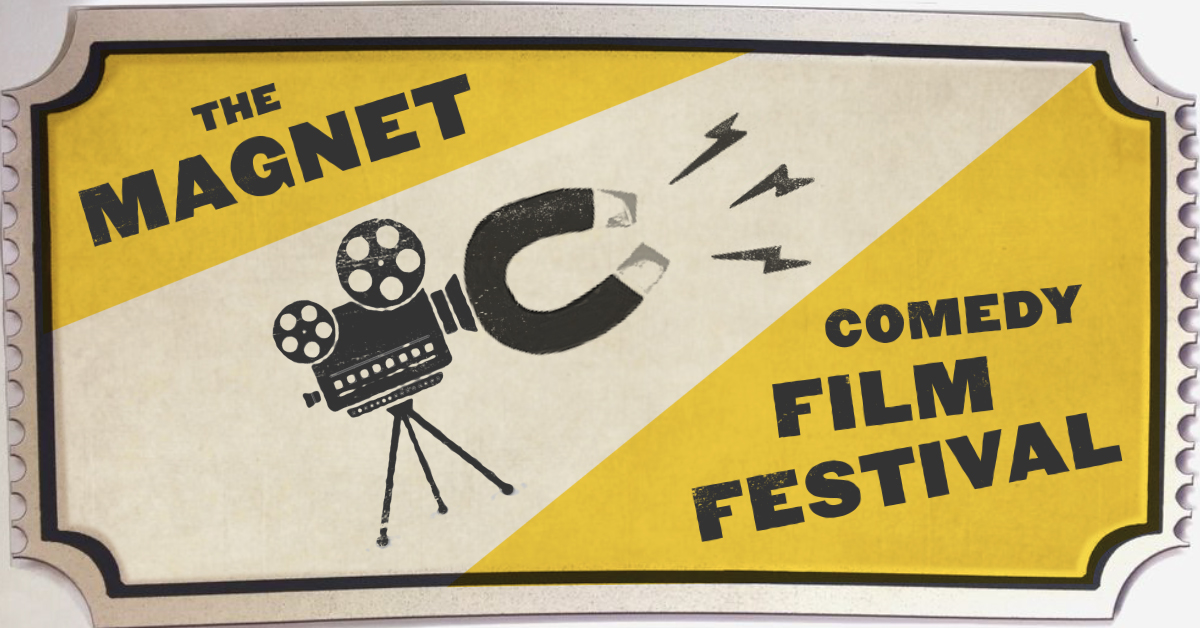 About the Show
Come see some of the Magnet's finest filmmakers' funniest films! A grassroots event, produced by long-time Magnet performers and video creators Lulu Krause and James Bruffee, our inaugural Comedy Film Festival is packed with shorts that will make you snort, sketches that will leave you breathless (from laughing so hard, don't worry), and even some tunes that will make you swoon.
For our inaugural fest, we received roughly 60 submissions and chose 18 videos to create an incredible hour-long show. Videos were selected by six Magnet community curators: Pratima Mani, Matt Antonucci, James Kuo, Lorena Russi, Andy Zou, and Geoffrey Stevens.
Videos:
Matt Abedi - "Texting"
Woody Fu - "God"
Katy Berry - "Don't You Spit on my Pussy"
James Bruffee - "Hiii Yah"
Will Jacobs - "Time Phone Episode 3"
Lulu Krause - "#TheBundtCake"
Emily Mathwich - "The In Between"
Doug Widick - "Barefoot Contessa: Bougie in Brooklyn"
Lane Kwederis - "Ask Alexa"
Kelley Lord - "Bros Holding Fish"
Shawn McLaughlin - "Flick"
Levi Friedman- "The Human Body"
Isabel Stanish - "Theme Party"
David Fried - "Ride Share"
Nate Brown - "G-Cop"
Dario Caudana - "3 Bros In A Kitchen"
Dan Reitz - "Classic Movies With Dan"
Please note that the same 18 videos will run at both the 6 and 9 p.m. shows.


Magnet Theater
254 West 29th St.
New York
NY
10001