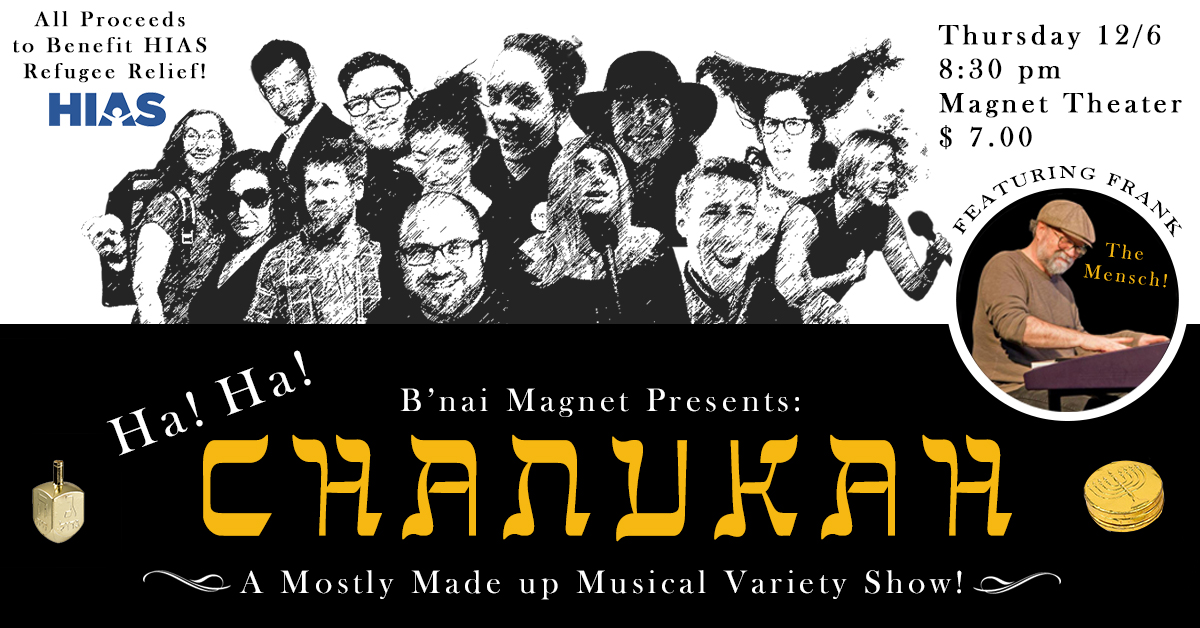 About the Show
Can the Festival of Lights also be the Festival of LAUGHS?!?! There's only one way to find out! It's time to spin the dreidel and sing some songs with your favorite bunch of Jewish musical improvisors, B'nai Magnet! Latkes! Menorahs! And socks! Eight nights of socks!
All ticket sales for this show will be donated to HIAS, the Hebrew Immigrant Aid Society. Let's do some good.
And let's sing! And dance! And laugh! B'nai Magnet's back, baby! Chappy Chanukah!


Magnet Theater
254 West 29th St.
New York
NY
10001