A Very Hip Hop Holiday with Katy and Steve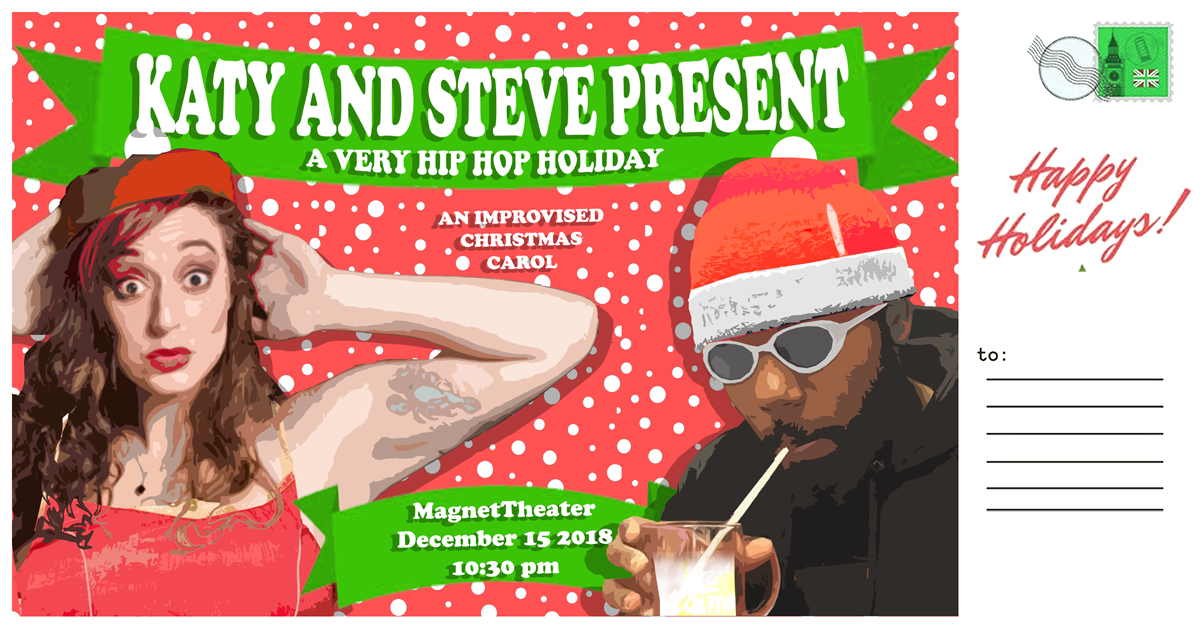 About the Show
Grab your jug of Baileys and throw on a red track suit, it's time to get freaky this holiday season. Join your ho-ho-hosts Katy Berry and Steve Jeanty as they gather comedy's best hip-hop improvisers for a very special improvised Christmas Carol, including special guests DMXX! There will be freestyling, there will be goodwill toward men, there will be twerking (it's inevitable.) Don't miss miss this cheer-filled hip hop extravaganza.
Featuring: Katy Berry, Steve Jeanty, RJ Williams, Raquel Palmas, Emma Vernon
Adrien Pellerin on keys
Sarah Mullins on drums
DMXX is: Kristina Stasi, Roxie Wilson, Marissa Stuart, Alli Guerra, Alana Johnson


Magnet Theater
254 West 29th St.
New York
NY
10001
Performers