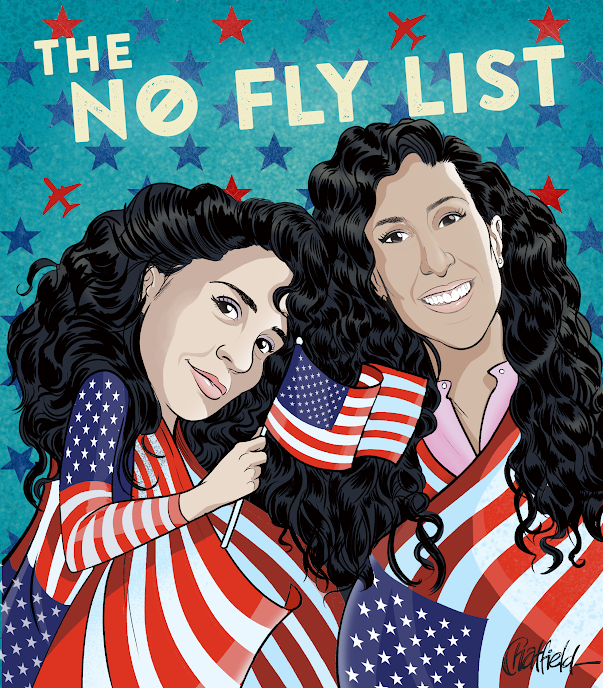 About the Show
Comedian Atheer Yacoub and Journalist Leila Barghouty take their podcast, The No Fly List, from the studio to the stage in a night of multi-cultural stand-up comedy, featuring guests from the podcast. The stand-up show will feature a diverse line-up of your favorite brown comedians who have been seen on Conan, Just for Laughs, MTV and more!
Line-up:
Eman El Husseini (Just For Laughs)
Khalid A. Rahmaan (Conan)
Sopan Deb (The New York Times)
Narinder Singh (New York Comedy Festival)
Sophie Elizabeth Santos (Jimmy Kimmel)
Atheer Yacoub is a New York based comedian and writer, whose comedy is inspired by her Palestinian-Muslim upbringing in Alabama. Atheer made her TV stand-up debut on Gotham Comedy Live, which aired on AXSTV. She is also a writer for The Breakdown with Mehdi Barakchian and Passport control with Mehdi Barakchian, which have aired on BRIC TV. Atheer co-hosts The No Fly List podcast which features funny conversations with other brown comedians, artists, and interesting people.
Leila Barghouty is a journalist and filmmaker based in New York covering Guantanamo Bay and Islam in America. She has produced for The New York Times, CNN, National Geographic, Netflix, and Vice News. In her free time, she enjoys reading about 9/11 and explaining to people why she's so pale.


Magnet Theater
254 West 29th St.
New York
NY
10001