The Armando Diaz Experience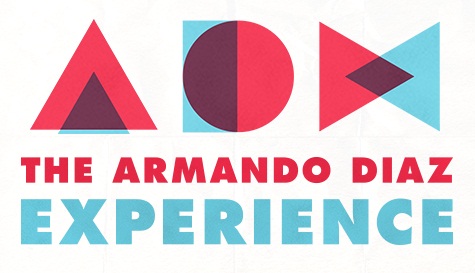 About the Show
The legendary show is reborn!
Created in 1995 at the iO Theater in Chicago, The Armando Diaz Experience IS the longest running improv show EVER. A guest monologist takes a suggestion from the audience and shares true stories from their life. These stories are then brought to life by a rotating cast of improv all-stars, which take audiences on a high minded, exhilarating comedic joy ride that will leave mouths tired of smiling. And occasionally, just occasionally, the man with his name on the show will drop by for some fun.
Danny Forster is an architect, TV host and producer, professor, and public speaker.
An Emmy-award-winning director/producer, Danny hosted and produced the popular Discovery Channel series Build It Bigger, exploring groundbreaking projects around the world. With Steven Spielberg, Danny created and directed Rising: Rebuilding Ground Zero. Current work includes How China Works, on Discovery Networks; Revolutions, a PBS/BBC series; and Prefab Nation, on the FYI Network.
At Danny Forster & Architecture, Danny designs places that will have a lasting impact on the fields of architecture and interior design, including the tallest modular hotel in the world, under construction in Manhattan; and the world's first 5-star modular resort, on the island of Nevis. DF&A enjoys a reputation for material innovation and aesthetic vision based on a wide range of work: from Taylor Swift's Manhattan home to international hotel chain branding to master planning in Charlotte to towers at the World Trade Center and Hudson Yards.

Featured Monologist: Danny Forster
Magnet Theater
254 West 29th St.
New York
NY
10001
Tickets
Magnet students can claim available tickets using their valid student ID in person at the theater.