Character Bash: One Big Happy Family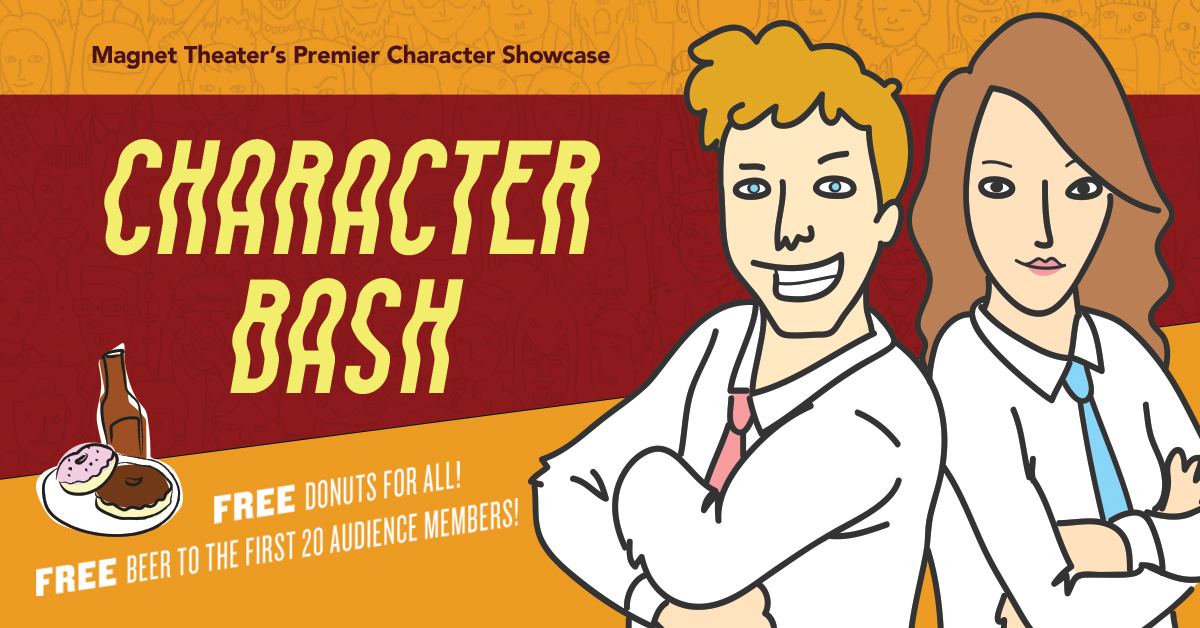 About the Show
Character Bash is a monthly showcase at the Magnet Theater hosted by Elena Skopetos and Kyle Gordon. They gather New York's most talented writers and actors to perform absurd and hilarious character monologues for the first time live.
This month, Character Bash presents "One Big Happy Family," where you'll see characters from one family's Thanksgiving Dinner. Will you see a boatload of crazy Aunts and Uncles? Or just a bunch of weird cousins? Who knows! Come to dinner and find out!
The first 20 audience members will get free beer, and everyone will get free donuts! Let's feast!
Featuring: Abby Russell, Cameron McCall, Chrissie Gruebel, Desi Domo, Fred Urfer, Jon Bander, Lanee' Sanders, Molly Kiernan, William Martinez


Magnet Theater
254 West 29th St.
New York
NY
10001
Tickets
Magnet students can claim available tickets using their valid student ID in person at the theater.
Character Bash: One Big Happy Family
Sat May 18th, 2019, 6:00pm - $7
Character Bash: One Big Happy Family
Sat Jun 15th, 2019, 6:00pm - $7
Character Bash: One Big Happy Family
Sat Jul 20th, 2019, 6:00pm - $7