The Armando Diaz Experience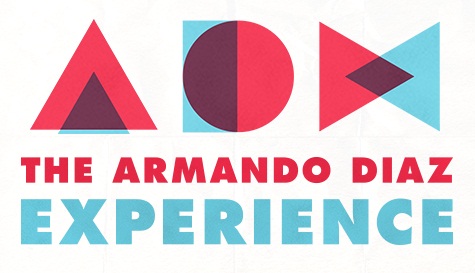 About the Show
The legendary show is reborn!
Created in 1995 at the iO Theater in Chicago, The Armando Diaz Experience IS the longest running improv show EVER. A guest monologist takes a suggestion from the audience and shares true stories from their life. These stories are then brought to life by a rotating cast of improv all-stars, which take audiences on a high minded, exhilarating comedic joy ride that will leave mouths tired of smiling. And occasionally, just occasionally, the man with his name on the show will drop by for some fun.


Featured Monologist: Gabe Mollica
Gabe Mollica is a stand up comedian and storyteller living in Astoria, Queens. He's been a featured stand up act at the historic Comedy Works in Saratoga Springs, and performed at the Charm City Comedy Festival in Baltimore, as well as the Glasgow International Comedy Festival in Scotland. He's told stories at Moth slams and at Molly's Guilt Free Ice Cream Social at the Magnet. He has a monthly stand up show at QED Astoria called "The Funniest People I Met This Month." You can sign up for his unobtrusive newsletter at GabeMollica.com. He doesn't have a podcast.
Tickets
Magnet students can claim available tickets using their valid student ID in person at the theater.