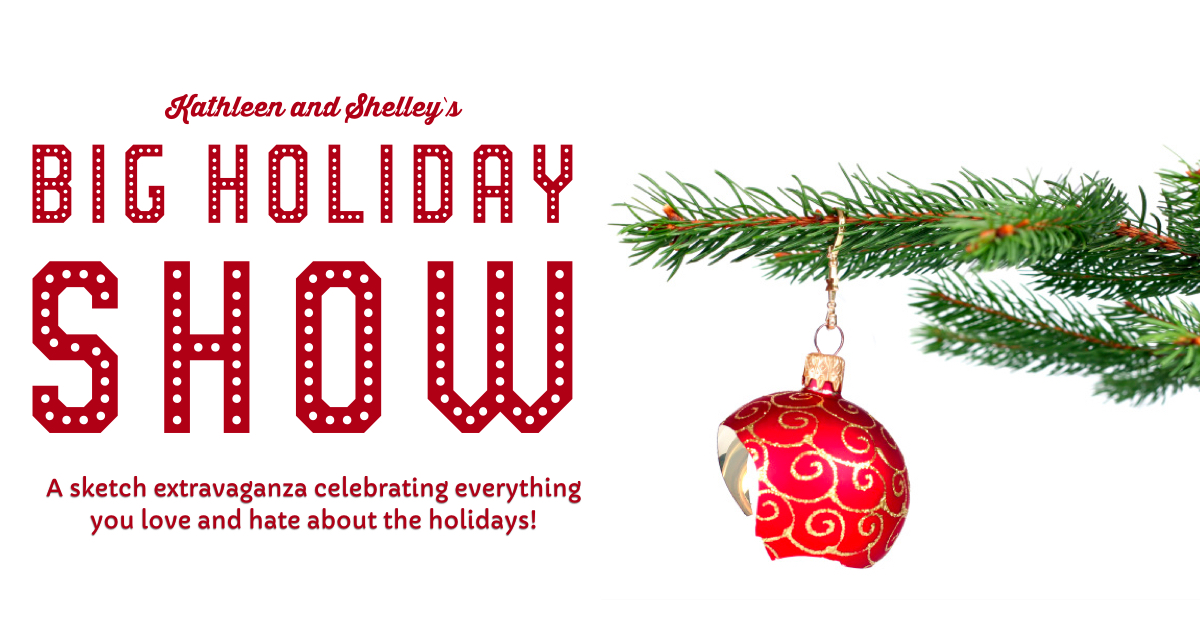 About the Show
The best and brightest sketch actors and writers are snowed in with holiday loving hosts Shelley Little and Kathleen O'Mara as they present sketches, characters, and music celebrating everything they love and hate about the holidays. A warm night of winter merriment and good cheer.
Cast and Writers: Kate Shine, Sarah Cassell, Zak Kamin, Virginia Dickens, Kayte Zhang, Kendra Augustin, Harry McAlister, Rich Hollman, Matt Abedi, Jared Youmans, Jeremiah Budin, Ayana Atiba Sahar
Hosted and Directed: Kathleen O'Mara & Shelley Little


Magnet Theater
254 West 29th St.
New York
NY
10001