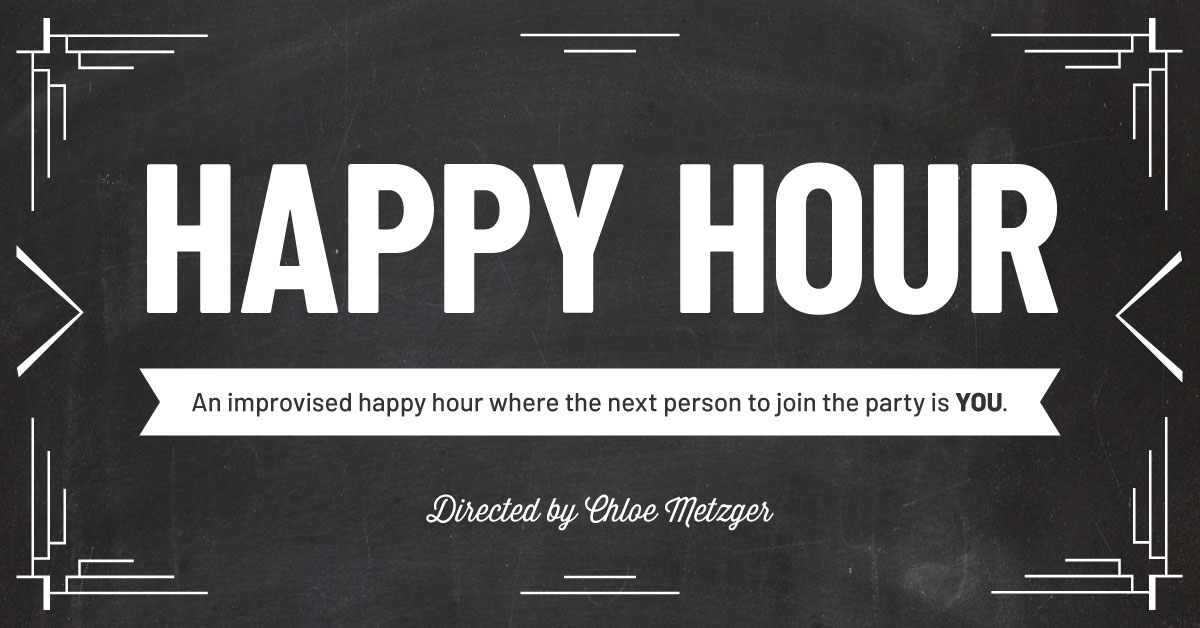 About the Show
Watch this talented cast of seven co-workers navigate their way through an improvised happy hour, where the next unexpected guest to "stop by" the party could be YOU*! Friendships will be made, relationships will be tested, and surprises will be aplenty in a show where anything can happen when (imaginary) half-price drinks are involved.
*Audience members will have the chance to make guest appearances throughout the show, so get there early to snag a spot!
Featuring: Nolan Constantino, Hillary Dale, Brendan Goggins, Christine Lawless, Xavier Padin, Julia Schroeder, Billy Soco
Directed by Chloe Metzger


Magnet Theater
254 West 29th St.
New York
NY
10001