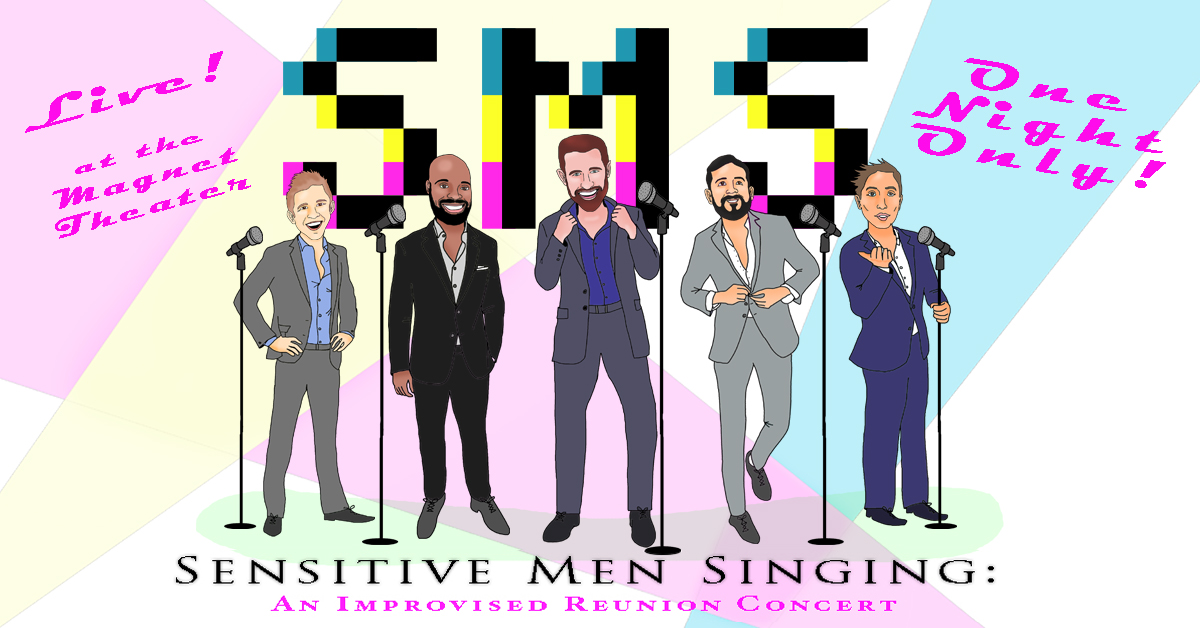 About the Show
One Night Only! Legendary boy group SMS, Sensitive Men Singing, will reunite on stage for the first time in 15 years to perform their greatest love songs and RnB hits of the 90's. Along with special guests, SMS will take you on a ride of smooth harmonies, hip moves, and blown kisses. Get ready to fall in love again with the boys that first stole your heart!
Featuring Special Guests: The Spice Rack Girls
Accompanists: Dan Reitz, Miles Lindahl


Magnet Theater
254 West 29th St.
New York
NY
10001