This Is An Improv Show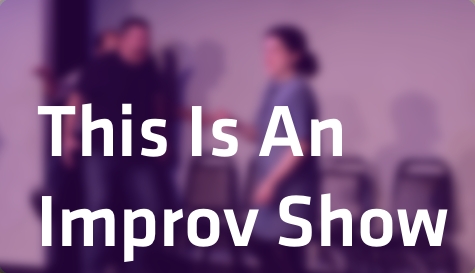 About the Show
This is an improvised show. We don't know what it will be until we get your suggestion. Start thinking of one now.
Tonight's featured players are from the Megawatt team Metal Boy. Here's a little bit about them: "METAL BOY! HE WAS BORN FROM THE LOVE OF HUMAN MAN AND METAL WOMAN! THE BODY OF A METAL! THE HEART OF A BOY! METAL BOY!"
So, that's pretty clear, right?


Magnet Theater
254 West 29th St.
New York
NY
10001