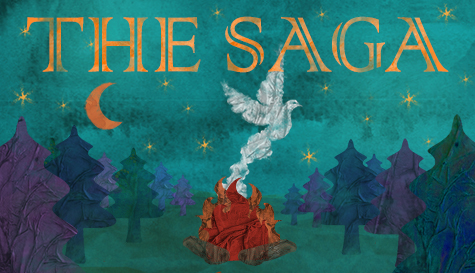 About the Show
The Saga is folklore, mythology, history-the fantastical stories of ordinary people. Look into the past. Look into the smoke of the fires and the stars in the sky. The Saga is what we see. The Saga is who we are.
Featuring: Alessandra Calderín, Nolan Constantino, Amanda Corday, Jana Heaton, Randy McKay, Parker Phinney, Parmita Samanta, Michael Stevens
Directed by: Josh Cohen


Magnet Theater
254 West 29th St.
New York
NY
10001