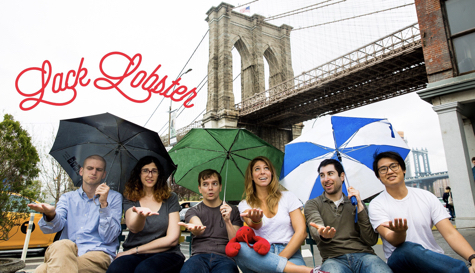 About the Show
Lack Lobster formed as a practice group from Peter McNerney's Level 5: Intro to the Conservatory...in 2014!! They continue to rehearse every single week and are veterans of The Rundown, Inspirado, The Pit Loft, and everyone's favorite Triple Crown. Members of Lack Lobster have performed at the Boston Comedy Arts Festival, the Charm City Improv Festival, the Del Close Marathon, the Vancouver Improv Festival, and the New York City Fringe Festival. Fellow Level 5 classmates who said they were totally down to join Lack Lobster, but then never came to a single rehearsal, have gone on to star in The Cast, Ariana Grande for Real, Junior Varsity, the Soul Glo Project, and UCB's Harold Night.
Come celebrate Lack Lobster's third birthday, featuring improv by our younger brother, Gyre!
LACK LOBSTER:
Justin Anderson
Tamar Gressel
James Kuo
Elizabeth Migliaccio
Fred Urfer
Jon Zytnick
GYRE:
Charlie Nicholson
Eleanor Lewis
Tim Canty
Sarah Ransohoff
Suerynn Lee


Magnet Theater
254 West 29th St.
New York
NY
10001