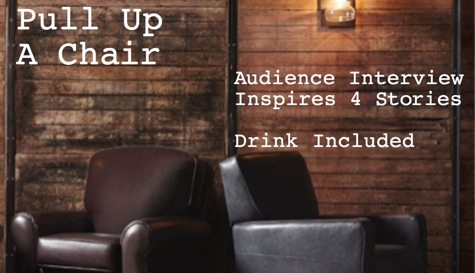 About the Show
Four Storytellers interview one audience member - about their day, a problem they?re having, a great thing they did, a transition they?re going through, anything they wish to talk about - and their discussion inspires four true but improvised stories.
Featuring the Storytelling stylings of Mel Dockery (The Moth, Now You're Talking), Alexis Lambright (The Griot Show, The Cast), Andrea Palumbos (Sunday Salon), and Colin Wilhm (Friday Night Stories, Surprise Stories). Hosted by Robert Weinstein (Now You're Talking, The Moth Radio Hour).
Come get your empathy on!


Magnet Theater
254 West 29th St.
New York
NY
10001
Performers