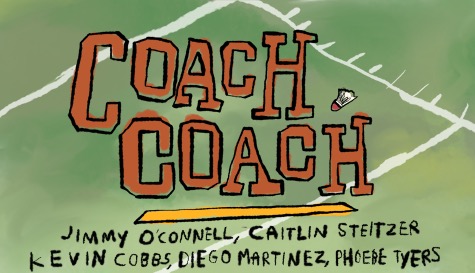 About the Show
Get a sneak peak at the pilot that?s sure to be CBS?s next hit sitcom. He?s a high school football coach and his name? is Coach Coach. His days of playing in the Canadian Football League are long gone, and now he?s coaching football back at his alma mater Gurgleton High. In this pilot episode, Coach has to chaperone the Daddy/Son Dance? yuck! Meet the whole cast of whack-a-doo, outrageous characters that populate Coach Coach?s weird world. It?s Coach Coach: Daddy/Son Dance!
Written by Kevin Cobbs, Diego Martinez, and Jimmy O'Connell
Directed by Jon Bander


Magnet Theater
254 West 29th St.
New York
NY
10001