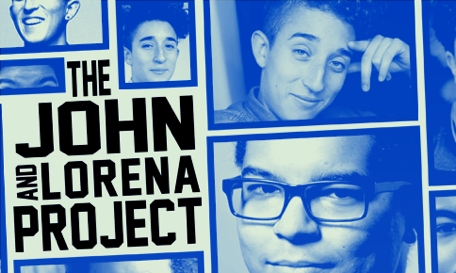 About the Show
The Sketch Project is a sketch comedy gift created by various members of The Magnet community and given to two stand out Magnet performers.
Two separate teams of writers and performers build two separate 30 minute sketch shows center around their lead. The reason? To give these two insanely funny and talented individuals the opportunity to be the star in a sketch show. This show also provides all parties involved the chance to get more writing credits, more performing reps, and more directing opportunities at one of the best theaters in New York.
It's The Sketch Project baby! Everybody wins and everyone laughs!
Team John Ross
Lead Actor- John Ross
Director- Becca Schall
Writer/Performers- Nat Silverman, Essence Stewart, Lanee Sanders, Brian Gurien, and Michael Stevens
Team Lorena Russi Serna
Lead Actor- Lorena Russi Serna
Director- Christopher Hastings
Writer/Performers- Jessica Taylor, Teddy Shivers, Rebecca Robles, Michael Suarez, Katy Berry, Virginia Dickens, and Sulaiman Beg



Magnet Theater
254 West 29th St.
New York
NY
10001