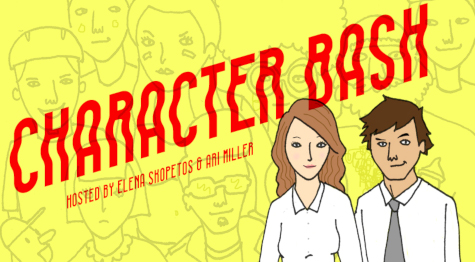 About the Show
Character Bash is a monthly showcase at the Magnet Theater hosted by Ari Miller and Elena Skopetos. Join New York's most talented writers and actors as they perform often absurd and always hilarious character monologues for the first time live.
This months theme is Find a Friend! That's right, we cast some of NYC's best writers and told them to find a friend to write a character piece for! Now that's friendship!
This month's cast:
Morgan Pelligrino, Writer: Devin O'Neill
Eleanor Lewis, Writer: Christian Paluck
Meredith Burns, Writer: Matt Alspaugh
Sulaiman Beg, Writer: Woody Fu
Suerynn Lee: Writer: Perri Gross
Diego Martinez, Writer: Andrew Vuilleumier
Nolan Constantino, Writer: Eli Itzkowitz
KK Apple, Writer: Kristen Loe
Michael Delisle, Writer: Becca Schall



Magnet Theater
254 West 29th St.
New York
NY
10001