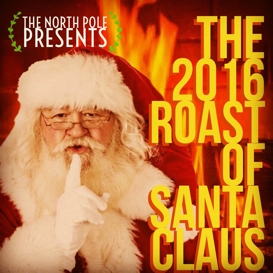 About the Show
Tis the season when we gather round the ones we hold dear . . . and rip them to shreds!
Santa Claus has been unquestioningly revered and beloved for far too long. Join Krampus, George Bailey, a Penguin, Donald J. Trump and more as they honor the man himself with jokes, songs, and embarrassing personal anecdotes. It?s a roast hundreds of years in the making!
Written and Performed by:
Jesse Acini
Matt Antonucci
Kate Emswiler
Christopher Hastings
Eli Itzkowitz
Lyssa Mandel
Diego Martinez
Jesse Mudrick
Becca Schall
Rebecca Robles
and introducing Matt Wassung
Directed by:
Kate Emswiler & Jesse Acini


Magnet Theater
254 West 29th St.
New York
NY
10001