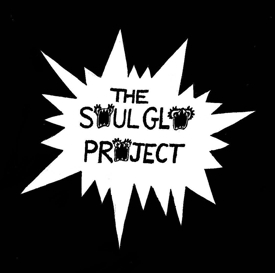 About the Show
The Soul Glo Project is a variety show. Co-hosted by Keisha Zollar, Anna Suzuki, Emily Schorr Lesnick and Just Latasha, Soul Glo features established comedic voices and up-and-comers in standup, sketch, improv, music and poetry. Previous guests have been seen on SNL, Comedy Central, Orange Is the New Black, MTV, VH1 and even include awesome high school students sharpening their comedy talents.
Everyone's welcome at this inclusive and diverse comedy show...EXCEPT HATERS! The Soul Glo Project is here to lift up your comedy!
thesoulgloproject.com
Follow: @soulgloproject
This is a special recording of The Soul Glo Project Podcast's 100th Episode with Special Guest Mara Wilson (Author, Where Am I Now?)


Magnet Theater
254 West 29th St.
New York
NY
10001