My Dark Little Corner Presents: Quad Fest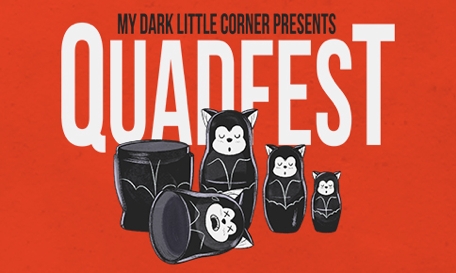 About the Show
My Dark Little Corner, New York City?s most dangerous pop-punk quartet, host the Magnet Theater?s first ever music festival: Quad Fest. After the Warped Tour refused to let MDLC play this year, or even respond to any of the bands emails or tweets, My Dark Little Corner decided to host a show of their own and showcase their favorite bands in the city.
With performances by:
Becca Schall
Robin Rothman Taylor
Cocoa Dreamz (Alexis Lambright and Rebecca Robles)
Armando Diaz
And My Dark Little Corner


Magnet Theater
254 West 29th St.
New York
NY
10001