The Femmy's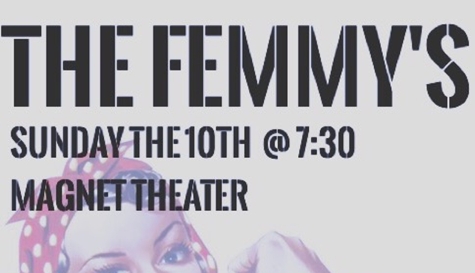 About the Show
The Femmy's is an awards show that gives women trophies for tolerating the inherent bullshit we deal with on a daily basis. Featuring taped and live performances from some of the city's best comedians.
Created and hosted by Lizzie Redner.
Featuring: Meg Griffiths Anderson & Mandy Schmieder Cummings (in video form)


Magnet Theater
254 West 29th St.
New York
NY
10001