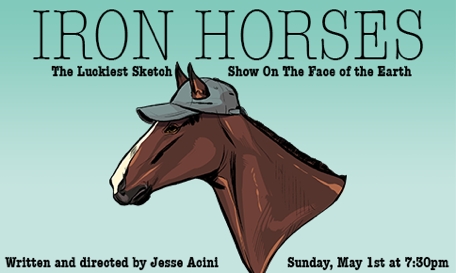 About the Show
IRON HORSES. A cast of the top sketch comedians in New York present a show about growing up and growing old, hanging tough and hanging on. Also: the Yankees, Amish Country, a weird Boss (who doesn't even compare to that weird Janitor), and parallel parking. Also: cats. It?s the luckiest sketch show on the face of the earth.
CAST: Carly Monardo, Chrissie Gruebel, Diego Martinez, Jesse Acini, Kate Emswiler and Rob Webber
Written & Directed by Jesse Acini


Magnet Theater
254 West 29th St.
New York
NY
10001