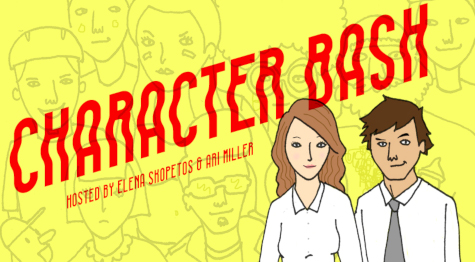 About the Show
Character Bash is a monthly showcase at the Magnet Theater hosted by Ari Miller and Elena Skopetos. Join New York's most talented writers and actors as they perform often absurd and always hilarious character monologues for the first time live.
Featuring:
Carly Monardo (Adult Swim/Cartoon Network, Magnet Theater)
Chris Hastings (Adventure Time, The Unbelievable Gwenpool, Dreadful Affair)
Devin O'Neill (The Cast, Student Council)
Molly Kiernan (Student Council)
Elana Fishbein (Story Pirates, The Truth Podcast)
Charlie Nicholson (Object Work, Katy in the Bush)
Adam Twitchell (TMI, Student Council)
Michael Delisle (Magnet, PIT, Story Pirates)
Diego Martinez (Avalanche, Stockton)
Jimmy O'Connell (Student Council, The Great American Country Drifters)
Ashley Glicken (Avalanche, Can't Catch a Cab)
Kyle Gordon (Barbara, Story Pirates, My Dark Little Corner)
Megan Meadows (VH1, Reductress, Broadway.com, PYPO)
Noel Salter (Dreadful Affair, Los Palumbos, Playing with Reality)
Brian Allen Mitchell (Bridgetown Comedy Festival)
Nicole Adsit (Zuko, Chill Bride, Funny or Die)
Derrence Washington (Sexy Baby)
Matt Antonucci (WESTY, College Humor)
Magnet Theater
254 West 29th St.
New York
NY
10001