Character Bash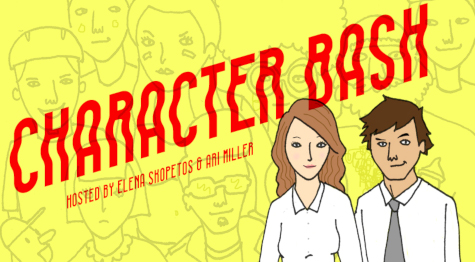 About the Show
Character Bash is a monthly showcase at the Magnet Theater hosted by Ari Miller and Elena Skopetos. Join New York's most talented writers and actors as they perform often absurd and always hilarious character monologues for the first time live. Featuring:
Sam Rogal (Story Pirates, Magnet)
Kyle Gordon (Megawatt, Story Pirates, My Dark Little Corner)
Anna Carey (UCB Characters Welcome, The Annoyance's Blind Tiger)
Jimmy O'Connell (Student Council, The Great American Country Drifters)
Becca Schall (Dinosaur Jones, Chicago/NYC/Philly Sketchfest, Life of Prudie)
Lane Kwederis (Broad City, The Characters, Master of None)
Colin Marsh (Maude Night, Reckless Theater)
Matt Wassung (Stockton)
Jon Bander (UCB Characters Welcome, Just For Laughs New Faces)
Matt Rogers (Maude Night, Pop Roulette)


Magnet Theater
254 West 29th St.
New York
NY
10001