Character Bash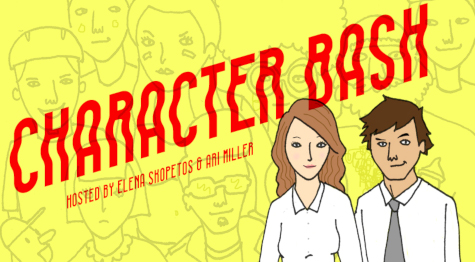 About the Show
Character Bash is a monthly showcase at the Magnet Theater hosted by Ari Miller and Elena Skopetos. Join New York's most talented writers and actors as they perform often absurd and always hilarious character monologues for the first time live.
Lizzie Redner (Chet Watkins, Family Haircut at The PIT, Zumba Lesbiana at UCBLA)
Matt Gehring (UCB Maude Night, Louie, Fallon)
Chrissy Shackelford (UCBT's Characters Welcome, CollegeHumor, Reductress)
Patrick Grizzard (UCBT's Characters Welcome, BoogieManja)
Christian Paluck (Late Night with Conan, Amira & Sam)
Matt Alspaugh (Dinosaur Jones, Story Pirates)
Pat May (Megawatt, Story Pirates, Rolling Scones)
Angela Dohrmann (Second City, Rozowsky & Dohrmann, Seinfeld)
Nick Kanellis (Trike, Two-Time New Yorker Caption Contest Champion)
Magnet Theater
254 West 29th St.
New York
NY
10001