Thank You For Coming Out: An LGBTQ Event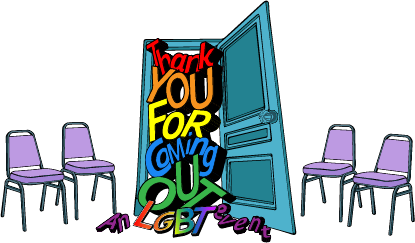 About the Show
Thank You For Coming Out is proud to announce May's show is in collaboration with Fun Home* and PFLAG. 100% of all the ticket proceeds will go directly to PFLAG. We are SO excited that Lauren Patten, currently starring as Medium Alison, is our Featured Storyteller!
Thank You For Coming Out celebrates the LGBTQ community with improv and storytelling from performers of all levels. Based on the details of a vulnerable and heartfelt coming out story from one of our two storytellers, our improvisers make up a hilariously insightful and creative show (and then a musical!) on the spot.
Hosted by Laura (Dubbs) Weinblatt
Website: www.thankyouforcomingout.info
Facebook page: TYFCO FB
Twitter: @TYFCOofficial
Storyteller: Lauren Patten
Non-Musical Cast:
Ryan Leach
Kelsey Bailey
Chris Bell
Kelley Quinn
Charlie Nicholson
Alex Song
Scott Austin
Melissa Gordon

Storyteller: Lauren Patten
Accompanist: Jody Shelton
Musical Cast:
Nikita Burdein
Rachel Bouton
Michael Lutton
Mollie Roth
TJ Mannix
Suzanne Hitchman
Jeff Hiller
Dubbs Weinblatt

*show not sponsored by Fun Home


Magnet Theater
254 West 29th St.
New York
NY
10001