The Anagram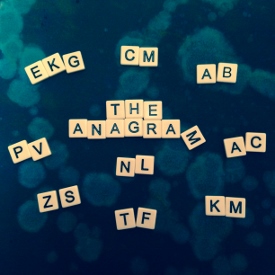 About the Show
An anagram is a word whose letters form different ones when rearranged. The Anagram is an improvised long-form that treats the anagram as a metaphor for our relationships to others. What would happen if we changed and rearranged our relationships? What would they look like?
Featuring:
Amelia Bane
Annmarie Cullen
Timothy Fenn
Elizabeth Kipp-Giusti
Kelsey McLaughlin
Cat Migliaccio
Zoe Schwab
Peter Vale

Directed by Nicole Lee
Graphic designed by Nicole Lee and Samantha Lee


Magnet Theater
254 West 29th St.
New York
NY
10001