Most Incredible 1-Hour Language School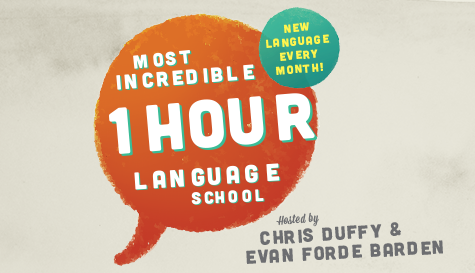 About the Show
Hosts Chris Duffy (WBUR's "You're The Expert", Taste Test Comedy, You Get A Spoon!) and Evan Forde Barden (Deep Queens) welcome you to learn a new language in under an hour. Each show, Chris and Evan will use hilarious presentations, games, and special guests to help you understand a language more fully and you'll even walk away speaking a few words of it.
July's language is KOREAN.
Featuring stand up from Robert Woo!


Magnet Theater
254 West 29th St.
New York
NY
10001
Performers