APT. 33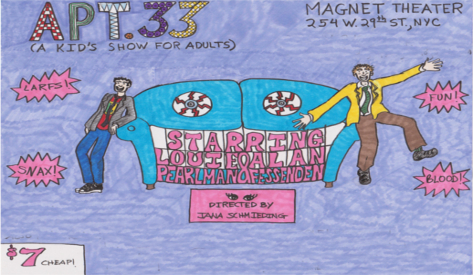 About the Show
APT. 33 is an aggressively funny, irreverent and subtly-sweet multimedia comedy variety show starring Alan Fessenden (Hello Laser, Armando Diaz Experience), Louie Pearlman (Cast Party, Story Pirates) and singer-songwriter Jo Kroger.
APT. 33 explores what happens when two men-children refuse to grow up and attempt to host a demented kid's show filled with action figures, live-drawn cartoons and rockin' songs all from their apartment.
With special guest star: Tamra Malaga
Directed by Joanna Simmons


Magnet Theater
254 West 29th St.
New York
NY
10001