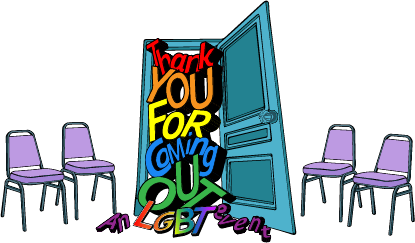 About the Show
Thank You For Coming Out: An LGBTQ Event is a fabulously funny improv show featuring a rotating cast of LGBTQ improvisers of all levels from all over New York City! You?ll be entertained with two coming out stories and two improv sets (musical and non) based on those stories! It?s going to be too funny to miss. See you at the Magnet Theater!
Hosted by Laura (Dubbs) Weinblatt
Coming out stories by Lisa Sperry and Kevin Gilligan
Musical accompaniment Frank Spitznagel
Improv from:
Jason Sweeten
Bree Riley
Lauren Ashley Smith
Emily Schorr Lesnick
Michael Lutton
Andy Moskowitz
Bowen Yang
TJ Mannix
Claudia Toth
Musical improv from:
Melissa Gordon
Mollie Roth
Dubbs Weinblatt
Alex Bar-av
Suzanne Hitchman
Nikita Burdein
Andrew Fafoutakis
Tessa Hersh
Louie Pearlman


Magnet Theater
254 West 29th St.
New York
NY
10001