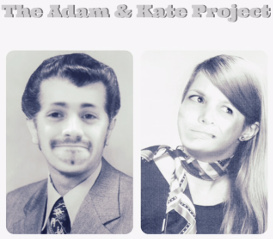 About the Show
The Sketch Project is a sketch comedy gift from a team of writers and directors to two of the Magnet Theater's most talented performers. From the writing table to the curtain call, writers create two hilarious solo sketch comedy shows for two complex performers and see its development over the course of a month-long run.
Starring: Adam Twitchell & Kate Emswiler
Written by: Ingrid Ostby, Megan Meadows, Ari Miller, Jesse Acini, Billy Bob Thompson, Andrew Vuilleumier, Pat May, Michael Lutton, Frank Bonomo, Kyle Levenick
Directed by: Jana Schmieding & Chet Siegel


Magnet Theater
254 West 29th St.
New York
NY
10001
Performers