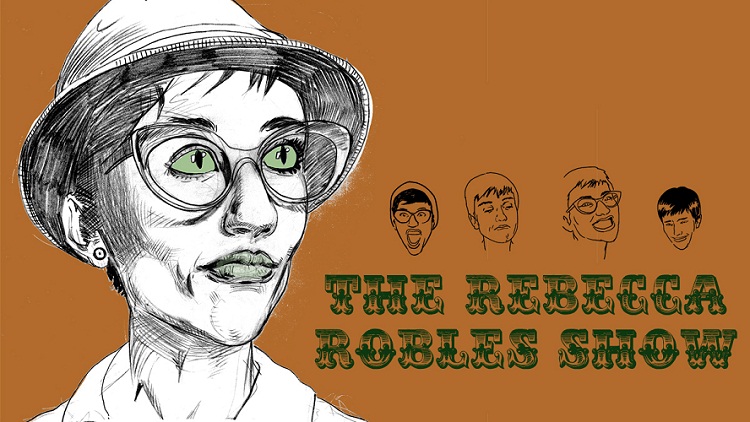 About the Show
A Late-Night extravaganza hosted by Rebecca Robles and featuring EVERYONE YOU KNOW!
Come witness an opening dance number to Stevie Wonder! Hear Rebecca's exciting MRI results from her doctor REGARDING HER SPINE! AND watch a very special video message from Rebecca's dad and 100 year old grandma!
PLUS see the amazing Bruno Mars and The Dayshift Dancers PERFORM LIVE!!!
It's a show YOU WONT WANT TO MISS BECAUSE YOU WILL BE VERY SAD IF YOU DO!
Directed by: Phoebe Tyers
Written by: Rebecca Robles & Matt Antonucci
Videos Edited by: Matt Antonucci


Magnet Theater
254 West 29th St.
New York
NY
10001