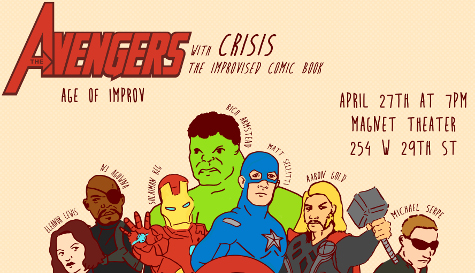 About the Show
The Avengers: Earth's mightiest heroes. But sometimes, even the greatest among us need help working together. Now, fresh off their Magnet Theater team-building workshop, The Avengers are ready to do battle with the only foe left to challenge them: an improv theater's stage. They may not be able to support a scene, but you can be damn sure they'll avenge it.
Cast:
Captain America - Matt Sellitti
Iron Man - Sulaiman Beg
Thor - Aaron Gold
The Hulk - Rich Armstead
Black Widow - Eleanor Lewis
Hawkeye - Michael Serpe
Nick Fury - NJ Aguwna
Magnet Theater
254 West 29th St.
New York
NY
10001