A Variety Show with Sebastian Conelli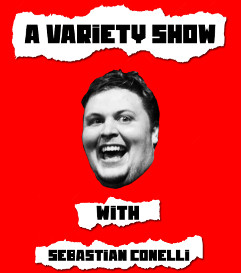 About the Show
Once a month Sebastian Conelli will ask some of the most talented people in New York to perform stand-up, sketch, storytelling and musical acts. It?s a variety show hosted by the silliest man doing comedy, Sebastian Conelli.
Tonight:
-Rob Penty - Storytelling
-The Great American Drifters - Music
-Brian Frange - Stand-up
-Bedlam - Sketch


Magnet Theater
254 West 29th St.
New York
NY
10001