The Rundown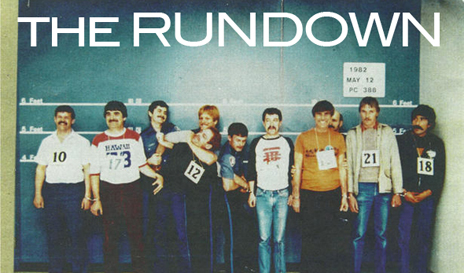 About the Show
Saturday at 6pm - The PERFECT time to get your jaded mind blown by four excellent improv ensembles. Will the local neighborhood kids be driven wild by their new forms and structures? Yes. Will you? The Rundown features different groups each week and a stellar mix of experienced veterans with up-and-coming performers ready to bring it.
Featuring:
CAUTION HORSE (Jessica Profetta, Ben Fullon, Danielle Kraese, Angela Wingrove, Lisa Davey, Chris Hollenbeck)
COURT ORDERED ANGER MANAGEMENT (Jesse Acini)
MARRIED PROV (Jordan and Amanda Hirsch)
HONEY (Caitlin Steitzer, Woody Fu, Shaun Farrugia, Dave Adams and David Rynn)


Magnet Theater
254 West 29th St.
New York
NY
10001