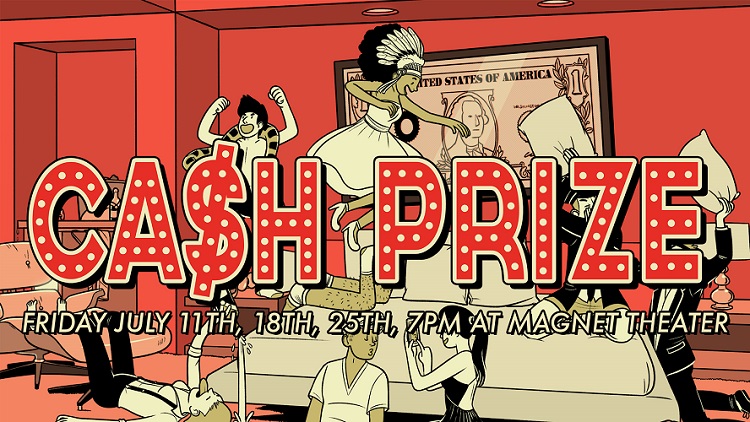 About the Show
This July, the Magnet Theater's resident sketch comedy team, CA$H, takes you to the city that never wakes up, Las Vegas. 9 hopes! 9 dreams! 9 hands compete in a "Who-Can-Hold-On-The-Longest" competition to win two tickets to the final sold-out performance of the universe's brightest star, Celine Dion, at Caesars Palace. In a show where Hollywood impersonators and Roman Gods collide, 9 or so characters, with their grip on the same two tickets, gamble away their lives, love and children for the once in a lifetime chance of hearing "my heart will go on" one last time. But whose hands can HOLD ON until the very end?
Directed by: Jana Schmieding
Cast: Matt Antonucci, Kate Emswiler, Joe Lepore, Michael Lutton, Ruby Marez, Adam Twitchell, Phoebe Tyers, Matt Wassung, Rob Webber
Show Credits: The Cast includes some of NYC's most talented writers and performers with credits on MTV, VH1, A&E, PBS, NPR, TruTV, College Humor, The Onion News Network, LandineTV, Above Average, and Story Pirates.


Magnet Theater
254 West 29th St.
New York
NY
10001