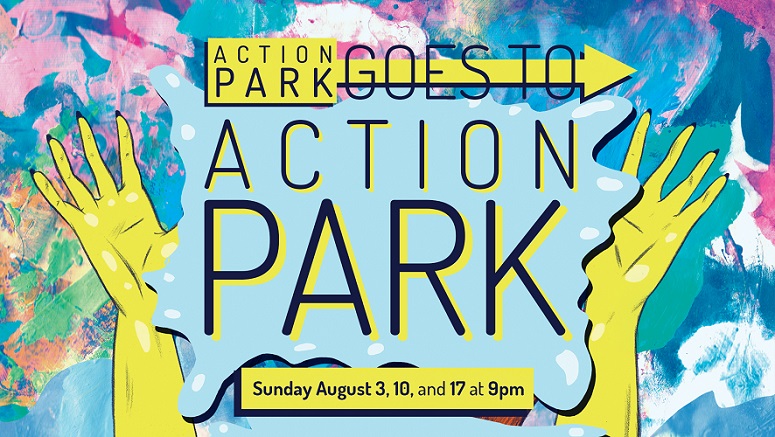 About the Show
Fifteen years ago, the infamous New Jersey water park Action Park was closed down and renamed. Too dangerous, they said. Then, Magnet Sketch Team Action Park named themselves after it, and suddenly Action Park itself is back. Whether just a coincidence or a call to action, sketch team Action Park is wrapping up the summer by taking New York to the place where it all began...Action Park!
Will teenage park employees find their true love this summer? Will the waterslides give us all wedgies?that bring us to nirvana? Will all of the children please stay with their travel buddies? Step up to the splash zone and find out in this high-energy hour of sketch comedy from Action Park?s multi-talented writer-performers.
Featuring: Melissa Caminneci, Geri Cole, Michael Delisle, Dan Dobransky, Kim Ferguson, Dennis Pacheco, Sierra Pasquale, Dmitry Shein and Hannah Wright
Directed by: Joe Lepore


Magnet Theater
254 West 29th St.
New York
NY
10001